Upcoming Concert


Händel in Italy
Saturday, December 16, 2017, 7:30 PM
Church of St. Ignatius of Antioch
552 West End Avenue @West 87th Street View Map >

G.F. Händel's Dixit Dominus, HWV 232, Nisi Dominus, HWV 238, and
Concerto grosso, Op. 6, No. 6
With guest orchestra REBEL Ensemble for Baroque Music
Click on the link below to order advance-price tickets online.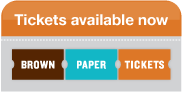 Central City Chorus presents "Händel in Italy"
Central City Chorus, directed by Phillip Cheah, kicks off its 37th season with "Händel in Italy", showcasing the youthful exuberance of Georg Friedrich Händel's brief sojourn in Italy with his fiery psalm settings of the popular "Dixit Dominus" and lesser known "Nisi Dominus" as well as the sixth Concerto Großo from his Op. 6. The concert will take place on Saturday, December 16th at 7:30 p.m. at St. Ignatius of Antioch Episcopal Church on West 87th Street between Broadway and West End Avenue in Manhattan.
In 1706, the 21 year old Händel travelled to Italy. Although he premiered operas in both Florence and Venice to great acclaim, the performance of opera had been banned in the Papal States. By the time he reached Rome in 1707, Händel was composing primarily sacred music and secular cantatas. "Dixit Dominus", a dramatic, brilliant, and virtuosic setting of Psalm 110, was composed most likely at the behest of one of the Citys powerful cardinals. The other psalm setting that will be heard on the program, "Nisi Dominus", was also written at the same time as "Dixit Dominus". The Chorus will be joined by a quintet of vocal soloists while proudly welcoming back the excellent REBEL Baroque Ensemble.
Tickets are $30 ($25 student/seniors) at the door and $25 in advance.
Click on the link above to order advance-price tickets online.
Become a Facebook fan and receive updates about our performances!